Build a Mailing List
Building a mailing list is essential for any internet business to succeed. Being able to advertise to customers about new products, discounts, changes in ordering procedures and more will help keep one's business strong. There are a few ways to build a mailing list.
The first way is to ask customers for their email addresses. While some people will give them, others will not. By offering a free newsletter or ebook, those who were unwilling to give their email addresses may at this point. When placing an order, many customers will sign up for a newsletter. Give customers an easy way to unsubscribe later on so that they will not feel cheated in any way.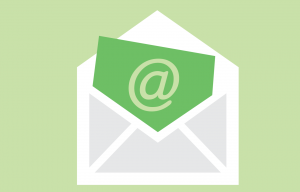 The second way to build a mailing list is to ask visitors to take a poll about the web site. This is a great way to get positive and negative feedback and also a way to build a client list. Many people will agree to answer a few questions about a web site. Build a mailing list from those who will want to return to the site and buy more merchandise. Once a list has been created, send out notices about upcoming sales and other events every few months. Do not send too many emails as they will prompt people to unsubscribe to the list.
The best way to build a list is running a free giveaway contest. You can give any valuable like ebook, course or anything related to the niche. If you don't have any such to give, no need to worry. you can download dozens of products from Idplr.com which is free too. Make sure to check whether the product license has giveaway rights or not.
When you build a mailing list, be sure to find out the kinds of information that a person wants to receive. This will help when sending out advertisements. A mailing list will help a business grow only if people respond to the email by visiting the site. When you build a mailing list is one of the best ways to keep customers returning to the web site and making a purchase. Update the web site often to keep customers interested in the products offered.
Hope this article provides insights about list building. Please comment your thoughts below.
Also, read my Advertsuite Review: The biggest FB Ads Search Tool.
How to do Search Engine Optimization for a Marketing website?